Margin of Safety for 10 Large-Cap Stocks Reporting Wednesday
The Dow Jones Industrial average is slightly below all-time highs after six components of the index reported mixed results Tuesday morning. 3M (MMM), McDonald's (MCD) and Verizon (VZ) all missed revenue estimates and are trading lower while Caterpillar (CAT), DuPont (DD) and United Technologies (UTX) beat estimates and are trading higher.
What to Expect Wednesday
Coca-Cola (KO) and Boeing (BA) are due to report earnings Wednesday morning which could also lead to mixed results for the Dow. Using finbox.io'sfair value estimates, Boeing has over 25% upside compared to Coca-cola's 25% downside. However, Wall Street consensus shows some upside for both stocks.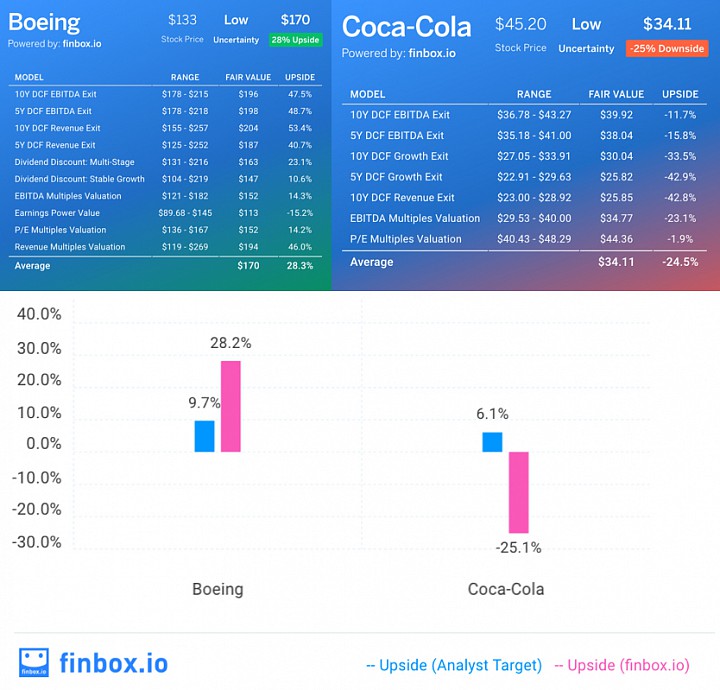 The Federal Open Market Committee is scheduled to conclude its two-day meeting Wednesday afternoon with its statement on monetary policy. The Fed is not expected to raise interest rates. However, traders will watch for indications on the timing of the next hike while investors watch for signs pointing to whether the market can sustain current valuation levels.
According to finbox.io data, six of the ten largest stocks (by market cap) expected to report earnings Wednesday have a positive margin of safety. Their share price movements could set the stage for the broader market.
The Six Stocks with Upside: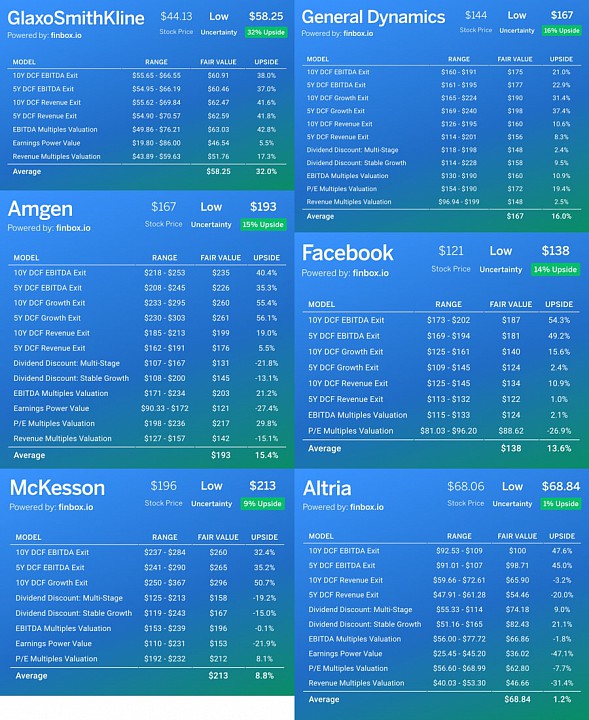 The Four Stocks with Downside: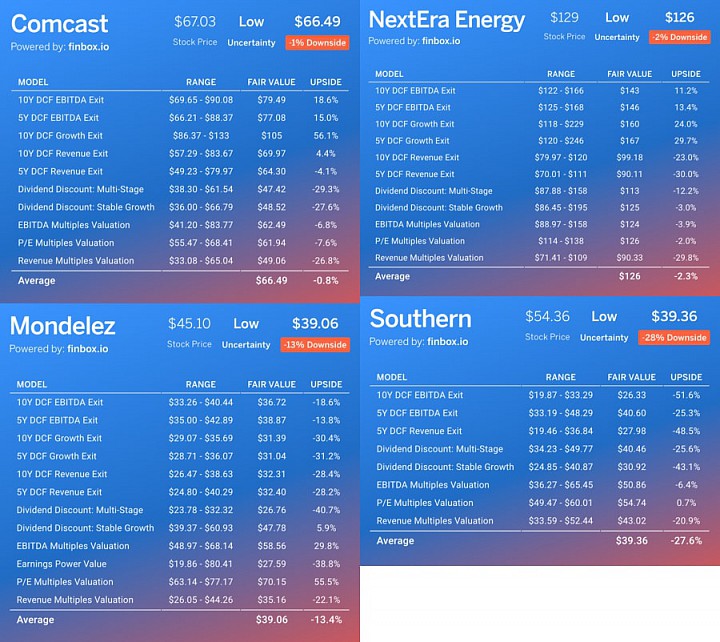 Overall, there's more upside than downside in these large-cap stocks going into Wednesday.