2 Overvalued S&P 500 Stocks to Watch this Week
A rising tide lifts all boats...
Market Recap
The Federal Reserve left interest rates unchanged last week but strongly signaled it could still tighten monetary policy by the end of the year. The Nasdaq rallied immediately following Wednesday's announcement and posted back-to-back record setting sessions.
Stock valuations continue to inflate as the overall market moves higher. With seven S&P 500 companies expected to report earnings this week, there are two that investors should keep a close eye on.
2 Overvalued S&P 500 Stocks
Value investors may want to re-visit any positions on Cintas (CTAS) andPepsico (PEP). According to finbox.io data, each stock is overvalued going into earnings this week.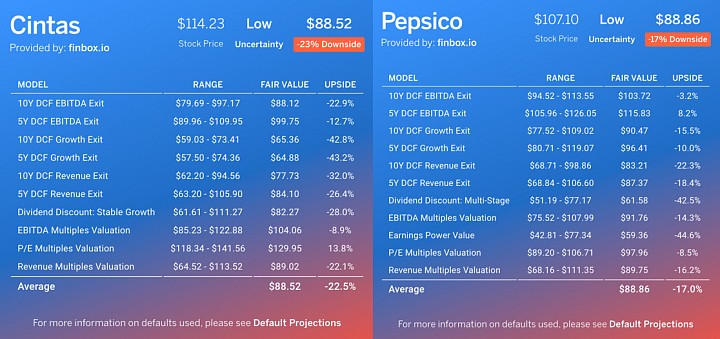 Other Low Margin Of Safety Stocks
Here are three more stocks outside the S&P 500 that also appear overvalued prior to reporting earnings this week.
Neogen's (NEOG) valuation models imply a fair value of approximately $37 and a negative 37% margin of safety.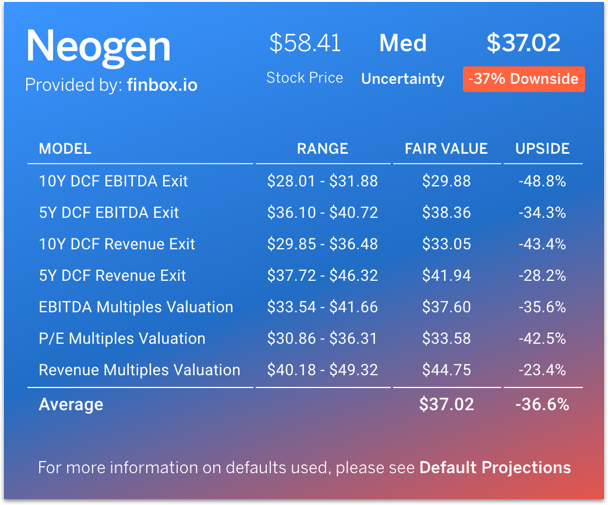 Vail Resorts (MTN) also appears to be more than 30% overvalued.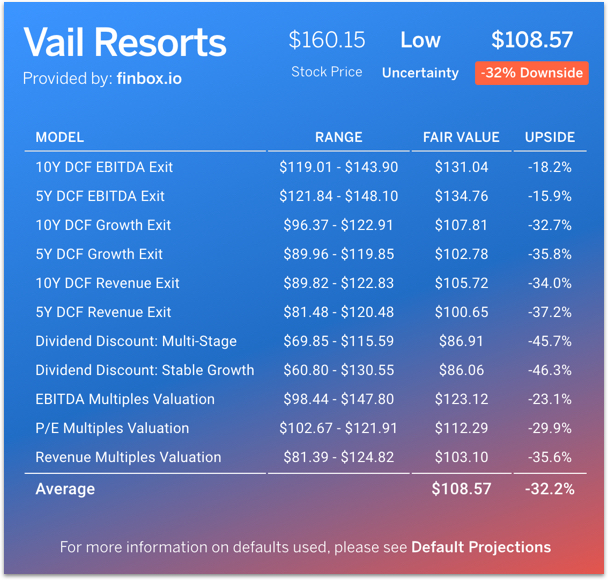 Thor Industries' (THO) fundamental analysis implies a fair value close to $70 per share.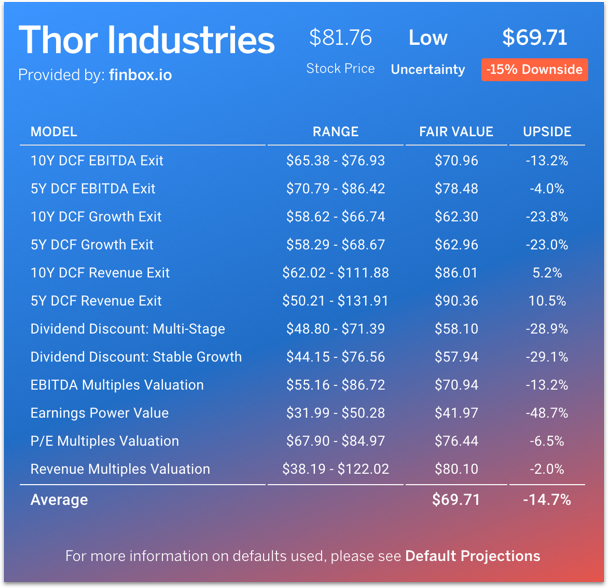 Value investors may want to stay clear of the low margin of safety stocks listed above. Their valuations are getting stretched to levels not supported by the company's underlying fundamentals.